The Smarter Approach to Perimeter Security for Your Business
Integrated commercial electric fencing solutions that deter criminals, prevent theft and fiercely protect your business and property. All for a manageable monthly fee.
Integrated Electric Fencing Solutions. Built for You. Maintained by Us.
AMAROK starts with the most effective electric fencing system. Then, based on your commercial, environmental and monitoring needs, we integrate any combination of AMAROK'S video surveillance, intrusion detection, alarm monitoring, and remote support services. One solution. Zero upfront costs. 
"AMAROK is one of the few services I've used that can actually stop the crime. Their people are exceptional, including how they work with local jurisdictions, and their pricing is unmatched."
"I would highly recommend any company currently paying for a guard service that is looking to cut security costs and completely STOP theft from occurring. AMAROK did it for us and we couldn't be happier."
"For years, W.W. Williams experienced theft on a consistent basis. Since installing the Electric Guard Dog fence, we no longer have unwanted intruders entering our property PERIOD."
"We had been robbed numerous times ...but ever since I discovered Electric Guard Dog...we have never been touched again."
"We had a real live guard dog, but it could not cover all our plant. Electric Guard Dog has enclosed our trucks, rail cars and all of our warehouse space. We have not had a single break-in since it was installed. It is worth every penny!"
Theft Prevention that Proves Its Value
Traditional commercial perimeter systems are either expensive from the start, or in the case of security guard services, expensive all the time. For most of our customers, preventing a single incident that puts their property, profitability, productivity, people, or reputation at risk is enough to see return on investment for AMAROK each year.
NATIONWIDE

network field of support

ZERO

upfront costs to install

MEDICALLY SAFE

and backed by the
AMAROK liability guarantee

24/7/365

customer support team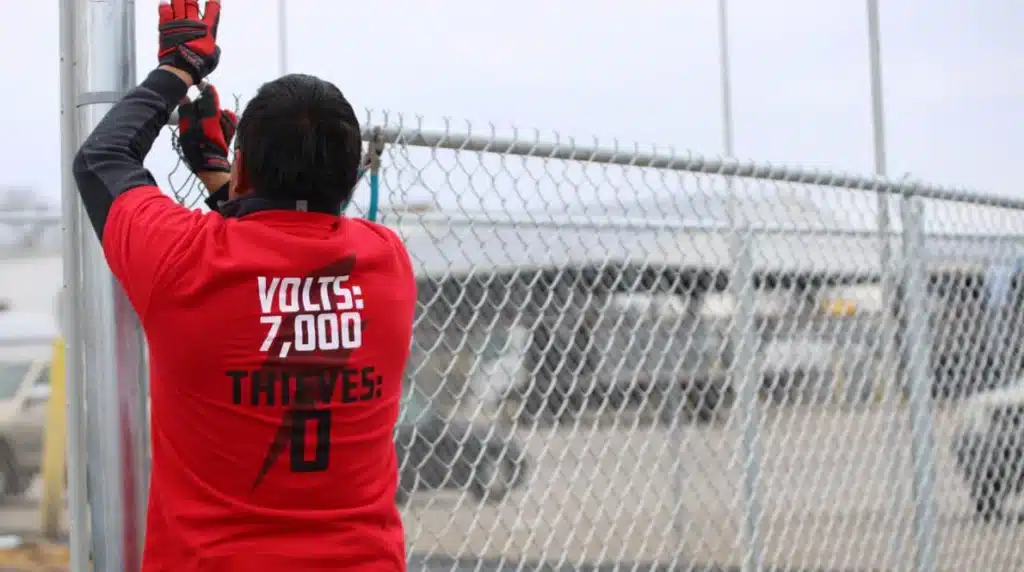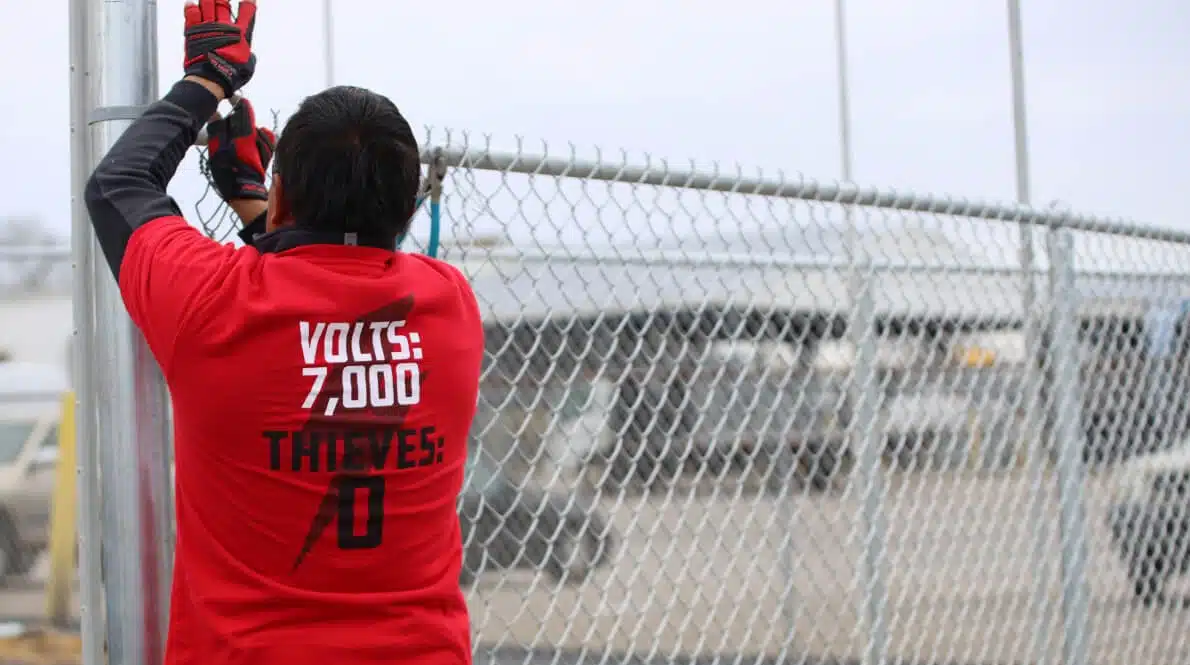 Talk to One of Our Perimeter Security Experts
Talk to an AMAROK security expert familiar with your region and jurisdictional needs. See how we can help you prevent theft and protect property with an integrated electric fencing solution.